THE UK'S MARKET LEADING BRAND OF INNOVATIVE, QUALITY RADIO CONTROLLED TOYS AND GADGETS
Bladez Toyz was founded after its Managing Director, Iain Morgan, received investment from Peter Jones on the ITV1 business show TYCOON. Peter's investment company is now a 24% shareholder in Bladez Toyz Plc. The company specialises in the design, development, manufacture and distribution of cool, innovative and must-have toys.
With a proven track record in flying toys, Bladez is famous for bringing radio control helicopters, drones and licensed character inflatables to markets all over the world.
Property highlights include Star Wars and Despicable Me, as well as a strong pre-school portfolio featuring classic brands Teletubbies, Peppa Pig, Thomas & Friends and in 2017 Hot Wheels was added to the portfolio.
The company's mission is to create lasting, positive and educational memories for the children of today and the adults of tomorrow.
Visit bladeztoyz.co.uk for more information.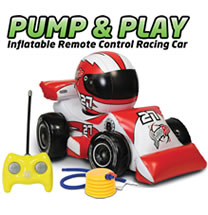 "Iain Morgan won investment from Peter on the ITV1 show TYCOON. Iain was the first of the contestants to successfully bid for additional investment from Jones, having impressed him with his pre-orders for the Salvation 1 indoor radio controlled helicopter"
Peter Jones CBE