Jessops, the iconic UK photography retailer, reopened its doors on Thursday 28 March 2013 after a vote of confidence from Peter Jones CBE's investment Group.
In a major comeback, Jessops launched six stores over the Easter weekend, then up to 20 during the year, at the rate of one a week.
Today, Jessops has retained its Number One status as Britain's leading Specialist Imaging Retailer. This follows a multi-million pound investment in revitalising the iconic brand, with flagship outlets including Oxford Street and Birmingham, the largest photographic imaging store in Europe.
The move by Peter's investment group to save Jessops came as a real boost to British retail creating hundreds of new jobs. The business, now in its 7th year, has 18 stores in the UK as a result of having to close several outlets in 2019 and 2020 due to decreasing sales on the high street. With the additional affect Covid-19 is having to our lives, the whole team at Jessops are doing all they can to keep the business going. With sales exceeding £30m and the recent news that the business is profitable again for the first time in many years after completing a complete restructure is extremely encouraging news. Most retail businesses are finding the market extremely challenging and Jessops is no different. Peter's investment Group continues to provide as much support as possible to the management team in the hope that it will be able to weather the storm and Jessops continues to build and extend its offering, especially in print, academy and other complementary services.
Visit jessops.com for more information.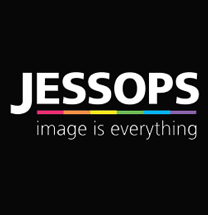 "Image is everything, and even in the mobile and tablet era, there's no substitute for a quality camera when it comes to taking the perfect picture. Jessops' hallmark expertise and customer service will now be available again to customers across the UK."
Peter Jones CBE