BE FIRST
EXPANSYS is a multinational online retailer & B2B reseller focusing on delivering cutting-edge consumer electronics into the hands of tech enthusiasts. With a history dating back to 1998, the Expansys brand has grown into one of the largest consumer electronics e-retailers, serving customers around the globe. The EXPANSYS brand is licenced around the globe to multiple, carefully selected commercial partners who own and operate the brand individually and under licence across different territories. Currently the brand is licenced across Asia Pacific, United States and the Middle East. Discussions with various commercial partners are taking place for the brand to be licenced in the UK and Europe.
In the United States, Expansys serves a thriving base of corporate customers, distributors, and resellers, counting some of the most high-profile corporate brands as their clients, including Google, Apple, Microsoft, Lyft and more. In the Middle East, the focus of the brand is providing customers locally with a range of technology products born out of forming exclusive partnerships and in Asia a new partnership has been formed with a well well-known technology focussed investment group.
With direct relationships spanning hundreds of brands and manufacturers, a growing and diversifying range and a passionate and enthusiastic base of high-earning customers, Expansys continues to make its mark as a key outlet for all things tech.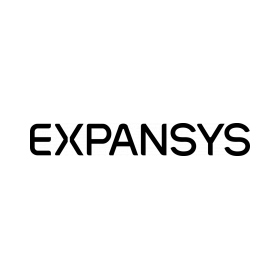 "The world is changing rapidly, and technology is at the forefront of that change. Our smartphones, laptops, desktops, and even our homes themselves are increasingly helping us to connect with one another and change the ways we live, play, and do business.
Expansys stands as a pioneer & leader in building global ecommerce, with a mission to BE FIRST and deliver cutting-edge technology into the hands of consumers and businesses worldwide."
Peter Jones CBE