Welsh carpenter Craig Hill secured the backing of Peter for his affordable range of outdoor learning equipment aimed at cash strapped primary schools, nurseries and day care centres. From mud kitchens and balance beams to sandpits and scales, Craig's business 'Landscapes For Learning' offers a quality, affordable alternative to the pricey catalogue based equipment, or cheap pallet-based items currently on the market.
Craig commented, "Having been a teacher working in secondary, primary and special education needs settings over a 13 year period and in speaking to many of my teacher friends I know that, despite their wishes, primary schools, nurseries and day care centres across the country are unable to offer enough outdoor, messy, exploratory play opportunities to their children because they lack the budget - and often they receive poor Ofsted inspection ratings as a result.
"Merging this insight with my skills as a carpenter, I set about to readdress the balance working in consultation with schools to create a range of accessible outdoor equipment so that children can continue their education outdoors in a fun, safe and inspiring environment whilst also reaping the rewards of sensory play."
The catalyst for Craig's change in career from teacher to carpenter came after his daughter Eirian, aged 2 at the time, suffered a 'drop attack' and fell backwards in to an open fire. Craig was able to put out the flames but not before Eirian suffered significant burns to her back and legs requiring months of intensive care and skin grafts. Craig struggled to deal with the emotional impact of this tragedy and found himself sinking in to depression as he tried to juggle his work and home life with difficulty. Ultimately Craig made the decision to give up his teaching career and took on some decking jobs for friends during the summer that followed. He found he was good with his hands and enjoyed the work. Jobs flowed in through recommendations and referrals until he trained and qualified as a carpenter and began his journey creating 'Landscapes for Learning'.
Craig commented, "As the main bread winner for our family, taking the decision to quit teaching was incredibly stressful. But I was really struggling after my daughter's accident and couldn't continue as I was. I needed to find a way to support my family that also helped improve my mental health and I found working with my hands, creating something from nothing, to be extremely therapeutic. When I qualified as a carpenter it felt like a new beginning and soon everything started to fall in place once again."
Visit landscapes4learning.com for more information.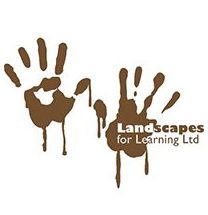 "Getting children outside to continue their learning is vital and is rightly being emphasised in the curriculum. The benefits are unparalleled. Children are better engaged and inspired, concentrate for longer, develop their fine motor skills and enjoy the many physical and emotional rewards of sensory, exploratory outdoor play. I know my own children would have loved Craig's products when they were younger and I recognised that, as well as his passion and determination, immediately. I want to help Craig make this type of learning accessible for everyone because ultimately if our children benefit, so do we all."
Peter Jones CBE