Country- specific ecommerce experiences, wherever your customers call home.
Localised is local-first ecommerce for brands expanding globally. Localised builds, designs, hosts, operates, markets and optimizes completely localised ecommerce experiences for brands in foreign markets. It is the first "all-inclusive global ecommerce" business, helping coveted brands go global by being local, in all respects.
Today's brands and retailers want to capitalize on their global ecommerce opportunity but are largely unwilling and unable to invest in the infrastructure and expertise required to truly understand what customers in distant markets really want. Online shoppers are willing to transact across borders to get what they want, but not at any cost. They expect all websites to look and feel comfortable, familiar and trustworthy. They expect authentic merchandise and transparency with respect to policy and cost. They expect products to ship fast and cost-effectively, to use their preferred payment method, to shop on any device, and to be able to both transact and be communicated with in their language. They don't understand, appreciate or care that cross-border trade is difficult and risky, don't care where a product is being fulfilled from or where a retailer considers its domestic market, and they don't want to be reminded how much extra things cost when borders are involved.
Localised clients include Urban Outfitters, Anthropologie, Crate & Barrel, Everlane, Boden and more.
Visit localised.com for more information.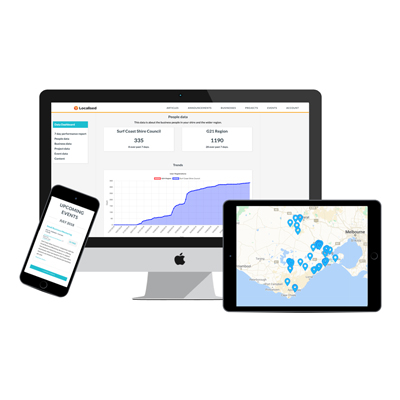 "I've been investing in and building end-to-end global e-commerce technology platforms for many years. Helping brands realise their global potential is both very difficult and an enormous opportunity. It was a true meeting of the minds when I first met Kris, and we discussed our respective passion for truly solving global ecommerce complexity.
With my experience in building technology platforms, Kris' experience in cross-border trade and in building big businesses, and Michelle's experience in global marketing and global CRM, we are a formidable team, we feel we truly have global ecommerce cornered."
Peter Jones CBE