Our Mission
The Peter Jones Foundation was set up in 2005 to provide young people, especially those who are disadvantaged, with the enterprise skills and experiences needed to better prepare themselves for successful employment or self-employment.
The Peter Jones Foundation delivers meaningful enterprise experiences from primary school through to sixth form and beyond. We believe all young people deserve a brighter future and the Foundation helps them reach their potential through a range of pioneering educational activities that champion entrepreneurship. We do this through our three programme strands which work to increase the economic, social and educational outcomes of young people and disadvantaged groups.
We encourage students to start and run their first businesses through our free enterprise competition, Tycoon. We provide a risk-free start-up loan of up to £3,000 and a suite of innovative resources to set student-led teams on a path to success.
We educate students through our suite of hands-on, dynamic courses and qualifications in Business, Enterprise and Entrepreneurship
Finally, we empower all our graduates by supporting them into one of three successful pathways; starting a business (with access to start-up funding), securing employment or securing a university place
The Foundation ensures that our beneficiaries will develop enterprise capabilities, experience and knowledge which will help improve their life chances.
Our Impact
Over the past 15 years we have worked with some outstanding young people and are proud of all that our beneficiaries have achieved. We are determined to continue to support young people to overcome socio-economic barriers and committed to evolving our programmes so that we can best equip of beneficiaries for the world of work, entrepreneurship and beyond.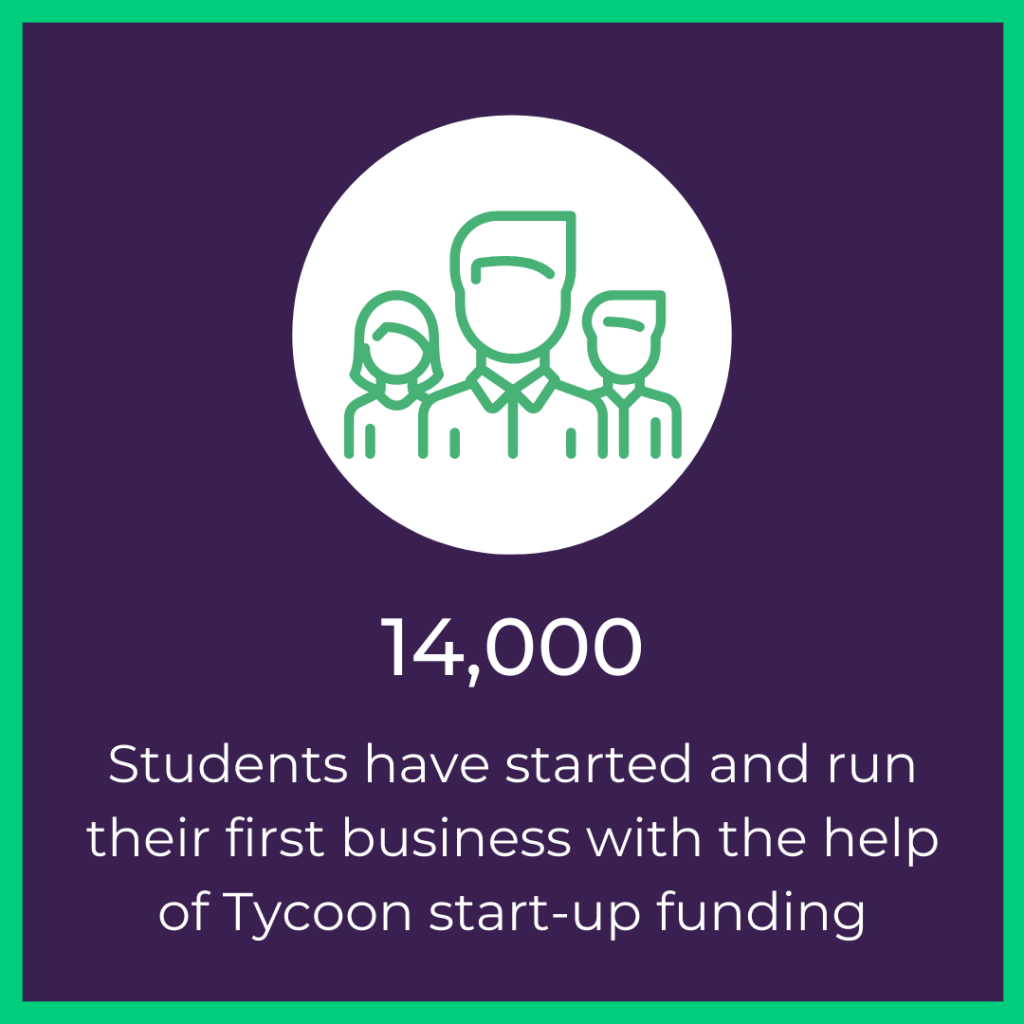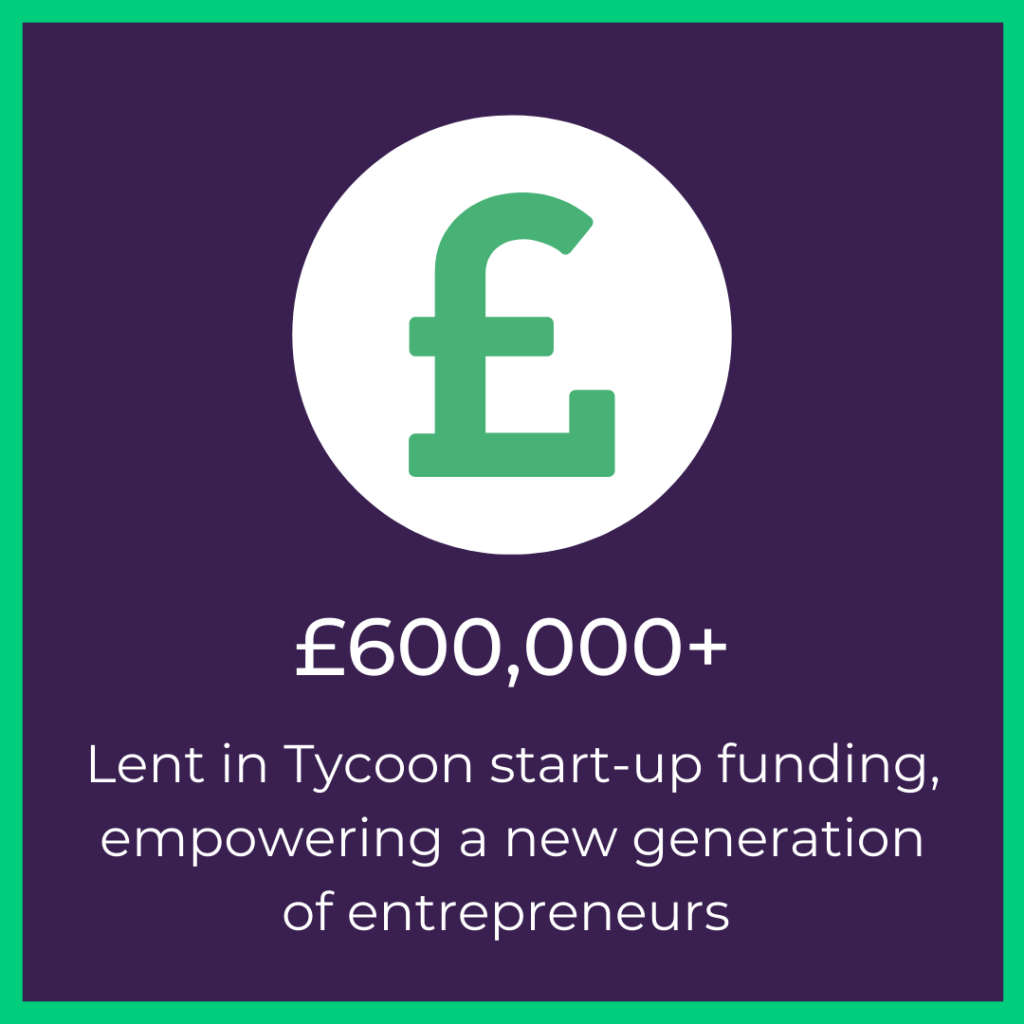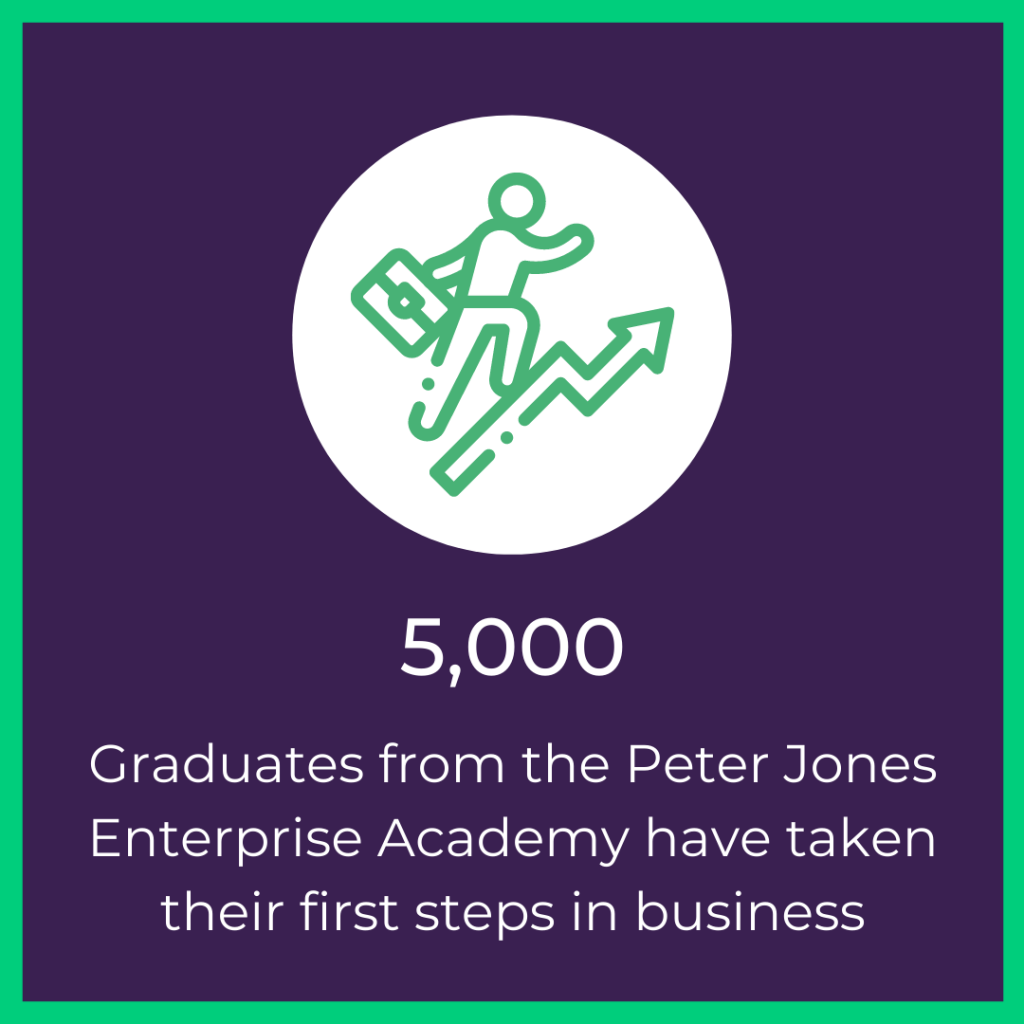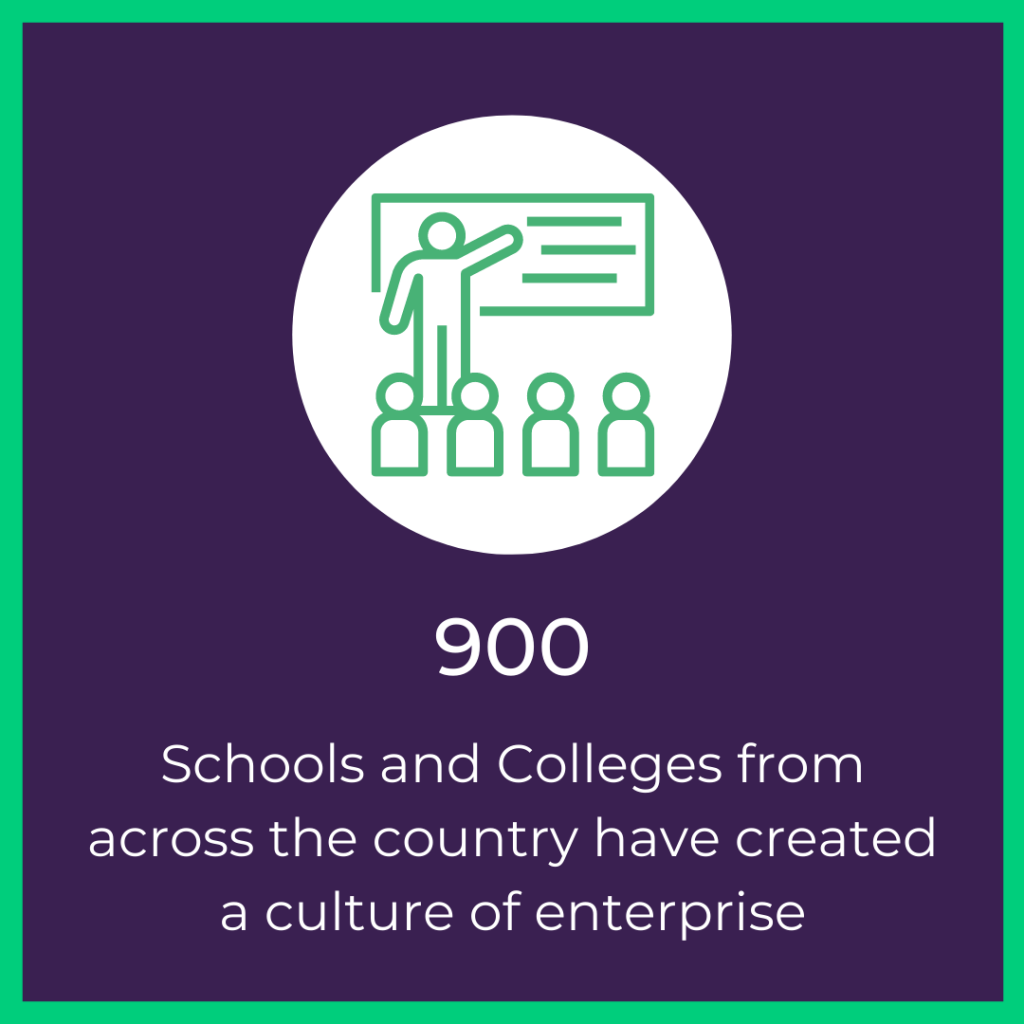 Our Entfest
The work of the Foundation is brought together at EntFest- The Peter Jones Foundation's festival of enterprise and entrepreneurship.
The free one-day festival brings together students, emerging and established entrepreneurs, business leaders, investors and innovators to network, learn and champion enterprise in all its forms.
As well as the PJEA Graduation and the much anticipated Dragon's Den style final of our National Entrepreneur of the Year competition, the festival boasts an exciting agenda with opportunities for students to meet and learn from some of the UK's best known and emerging entrepreneurs and business leaders, alongside panel debates, competitions, future-tech activations and skills-based workshops.
The event is more than a celebration of the success of our students and alumni; it brings together a broader community of businesses, entrepreneurs, investors and educationalists. It is our vision that EntFest becomes the cornerstone of a movement to create a more enterprising culture, that encourages young-people to realise their potential and celebrates the role that the new generation will play in shaping our world.